Maximum protection
Genuine, designed & tested
GIVE US A CALL
01733 891691
Next day delivery on stock orders
Order before 2pm
EMAIL US ANY TIME
enquiries@watling-jcb.com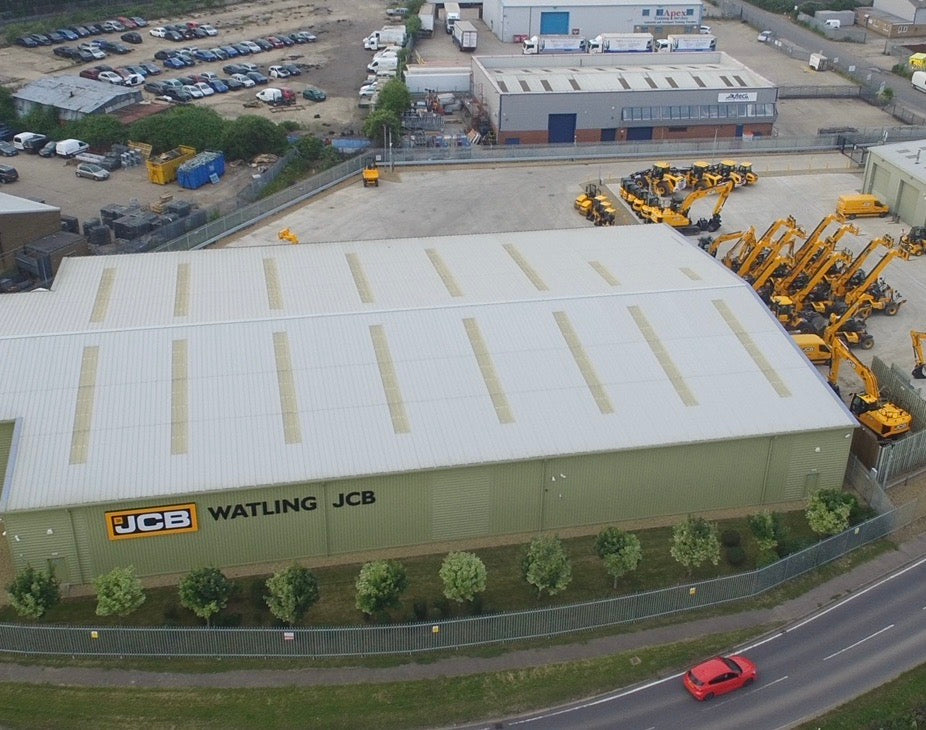 About Us
We are World Number 1 for Customer service.
Watling JCB Limited is one of the largest JCB sole franchises in the world. We specialise in selling new and used JCB machinery into the Construction and Industrial industries and then aim to provide those machines with the finest level of product support available in the world today.
"One of our most recent achievements was being awarded number 1 for JCB service globally, we are extremely proud of this. " - Richard Telfer - Managing Director.
Continuously Growing & Innovating.
The Company has grown a reputation in the market place for being dynamic, professional and reliable organisation, which works together with you to make sure you get the very best out of your JCB machine and its attachments. Watling JCB runs from five fully equipped offices, stores and workshop facilities, the Head Office is based is Leicester and other depots at Peterborough, Kidlington, Wymondham & Leighton Buzzard.
Watling JCB decided to make there Online Business, just as much of a focus as there well known Sales, Service and Parts areas. "Our E-commerce business now plays a vital role in the Watling JCB brand and we look forward to continuously expanding this part of our business with an aim to become one of the most efficient Machinery Sales, Service & Parts businesses in the world today."
Watling JCB maintains a very close relationship with JCB that ensures that you as our customer remain at the very centre of research and development of all the JCB products and keeps you at the forefront of engineering design in your market.
Testimonials
Unsure? See what our clients say!
"Reliability is mandatory in the events sector so we opted to take delivery of the JCB. Finding out that the unit was specified as standard with the LiveLink Telematics system was a bonus. We have trackers on all our other machines, but this does so much more than just tracking."
Ben Newell
Tents & Events - Managing Director
As a company we use Watling JCB for a range of products including new machinery, parts and service. I personally recommend the Leicester Depot as I have had first class assistance from them."
Peter Babb
360 Construction
"Excellent experience with the team at Watling Peterborough - very knowlegeable, responsive, and pragmatic. They operate with a calm sense of urgency to get your machine back to work, and understand that we're all on a budget! First rate company!"
Guy Brockdorff
"Watling JCB is a wonderful company with professional and friendly staff. They got me the parts I needed and gave me advice that was utterly indispensable in a field I was pretty much clueless in! I would wholeheartedly recommend the services of Watling JCB to anyone. 5 stars well deserved indeed."
"Can't recommend Watling JCB enough. Quick response, and they make the whole process rather effortless when it comes to the repairs."
Beth Taylor
"Staff friendly, good service provided at all times."
Simon Smith
"I have always received excellent customer service at the Whetstone branch especially"
Zak Johnson
"Excellent customer service. Highly recommend"
Great Customer service, friendly and helpful
EDMUNDSON STAFFORD
"Parts in stock. Friendly helpful service."
Jonathan Proctor
"very friendly and professional staff"
Marcin Bolek
Choosing a selection results in a full page refresh.